Reinventing skin technology

for the 21st century and beyond.
Sciton is proud to offer many of the highest net-revenue procedures available today.
Our commitment to creating and driving the strongest consumer-facing laser and light brands in the world has resulted in a variety of long-term benefits for our practitioners.
Award-winning technology like Halo, BBL® HERO™, and Moxi, powered by state-of-the-art systems, are now recognized by name across the world. And it's not just our dedication that makes them successful. There's a large organic influence across social media and the web, through reviews from delighted patients and practices alike.
Because results matter.
Our Heritage
Sciton was founded in 1997 by two Laser Physicists, Dr. Jim Hobart and Dr. Dan Negus. Jim is a pioneer in the laser industry. In the 1960's, he founded the highly successful laser company Coherent. You may know that Jim designed Coherent's first CO2 laser called the UltraPulse, which for many years was considered the Gold Standard in laser resurfacing.
Interestingly, Jim powered it by using a 220-volt outlet from his laundry room. He knew, even back then, that was the power that he needed to get the laser to work at peak efficiency.
Coherent went on to become the most successful and innovative laser company in the world. Its aesthetic division had grown immensely and was eventually sold off.
A New Beginning
By 1996, the company had become a large, publicly traded corporation that was willing to forsake quality for Wall Street returns.
Jim, being notorious for stopping the production line when something wasn't right from a quality standpoint

, didn't agree with this model, and ultimately resigned.

Luckily for us, retirement just wasn't for him, and in 1997, Jim brought over 15 key individuals from Coherent, including the head of Research and Development, Dan Negus, and started Sciton.

In 1997, when Sciton was established, the original corporate policy was, and still is, "Do the Right Thing."
Sciton Technology
Our flagship JOULE™ system exemplifies our approach to producing high quality, expandable platforms that can perform a variety of
non-invasive and minimally invasive cosmetic procedures.
This cost-effective and expandable approach, built with the highest performance and quality, can be configured for the greatest financial return resulting in superior value over other systems. As a result, Sciton's systems have become the gold standard in each application addressed by its award-winning treatment brands.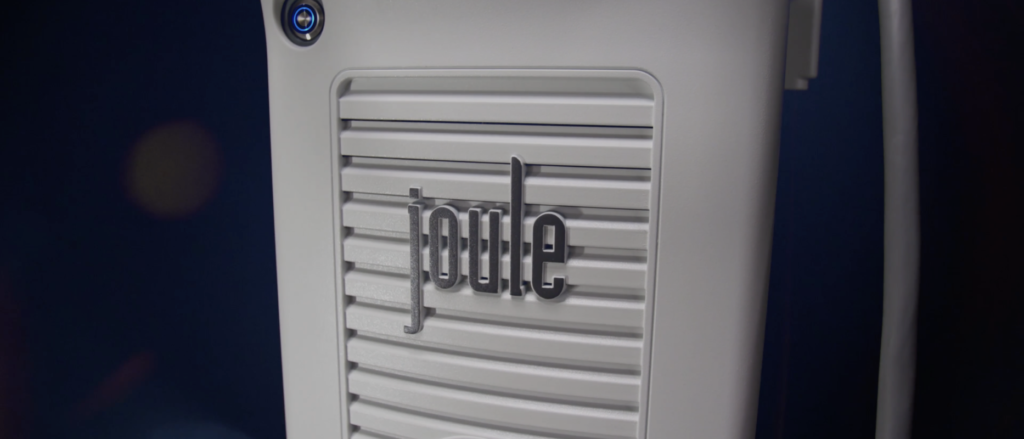 For Physicians
Grow your practice with Sciton technology.
Bring award-winning technology into your practice and discover the difference it can make to your patient satisfaction—and your ROI.