The Fastest Way to Permanent Hair Reduction
Do you dread shaving, waxing, or other tedious hair removal methods? Say goodbye to boring beauty rituals and welcome a fast and easy way to reduce facial and body hair—with BAREit, the ultra-fast and effective permanent hair reduction technology from Sciton.
Speak to a provider today about BAREit.
With its exclusive Blend technology, BAREit simultaneously delivers three wavelengths for highly effective laser hair removal treatments on varying hair depths in a wide variety of patients.
BAREit delivers gentle pulses of laser energy specifically targeting hair and destroying it at the follicle while leaving the surrounding skin unaffected.
Because hair grows in multiple stages, a series of treatments are needed. With BAREit, patients see a gradual reduction in the amount and thickness of hair after each session.
15 Seconds - 15 Minutes
Treatment Time
Within Weeks
Noticeable Results
BAREit treatments deliver complete and thorough results on most skin types and skin tones.
In a short amount of time, BAREit treatments permanently reduce hair.
BAREit's Blend technology can effectively treat dark and tanned skin year-round.
Consultation for BAREit
BAREit treatments can be customized according to your unique skin type, skin tone, hair type, and treatment area.
Depending on these factors,

your provider will recommend the appropriate number of sessions.
The BAREit Experience
During treatment, your provider will gently glide the BAREit handpiece across the skin, as the device's sapphire crystal tip provides constant cooling for added comfort. Any discomfort or sensation on the skin will resolve immediately after treatment.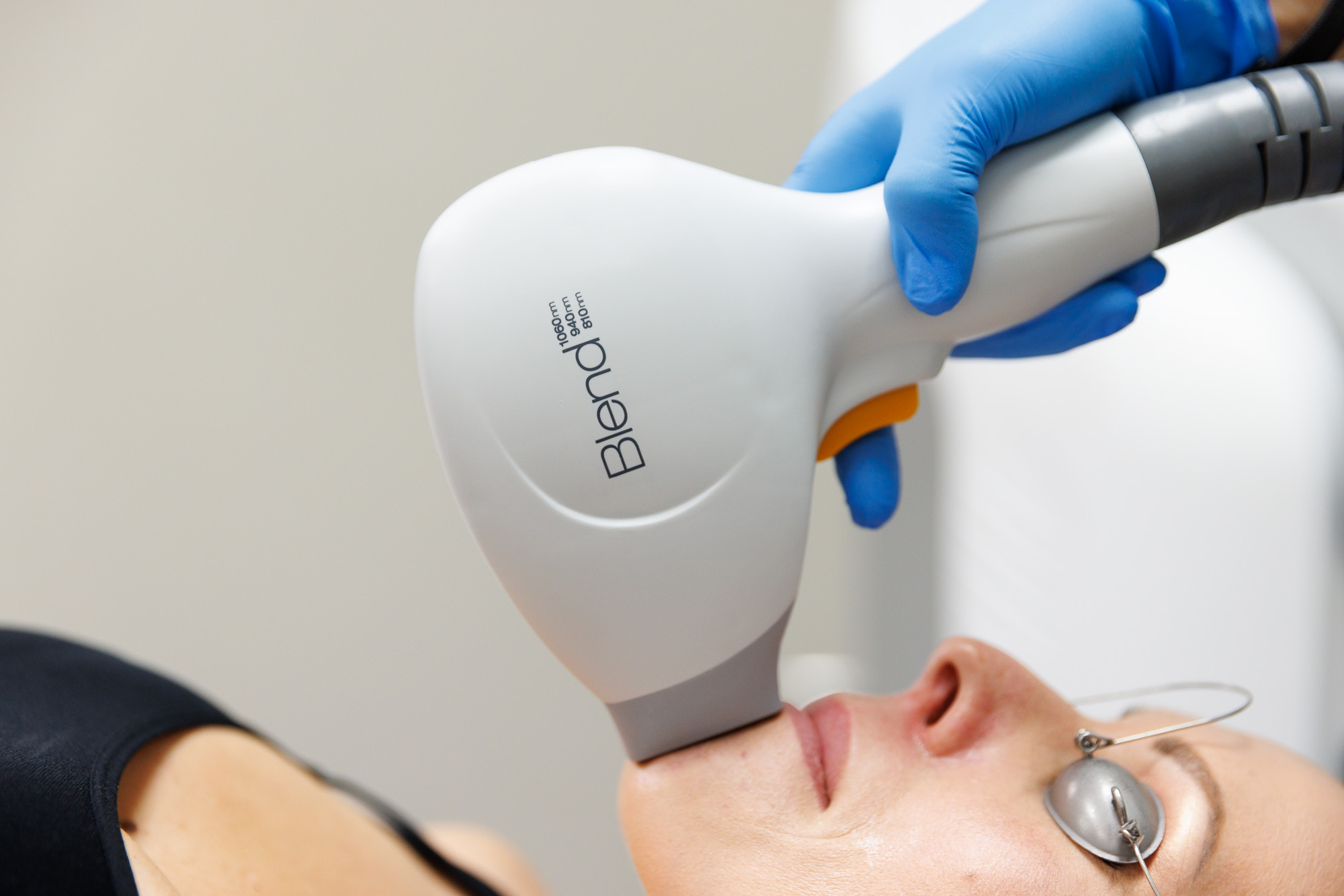 Post-Treatment Care
After a BAREit treatment, your provider will recommend a mineral-based sunscreen for your skin.
Initially, you can expect some hair growth in the treated area. You may continue to shave if you'd like, however you should not wax the treated area between sessions.
Most patients see the best results after a series of treatments, followed by annual maintenance visits to permanently maintain results.
The Sciton Difference
Permanent Hair Reduction Tailored to Your Needs
At Sciton, we're committed to developing some of the world's most highly sought-after laser treatments.
BAREit delivers the ultimate personalized hair reduction experience to address each patient's unique needs effectively.
Frequently

Asked Questions
Find a BAREit Provider Near You
Goodbye to mundane beauty rituals—welcome fast and easy hair reduction with Bareit. Schedule a BAREit consultation with a provider near you today.