What it is
Uncover healthier skin with each ClearSilk treatment
Your patients are looking for a quick skin treatment with no downtime but with real results. In 30 minutes or less, ClearSilk reveals healthier skin that improves with each treatment.
Who is ClearSilk for?
ClearSilk is ideal for first-time laser patients and those who want to maintain a youthful appearance without the recovery time of an ablative resurfacing treatment.
What does it treat?
ClearSilk reduces flushing/blushing, rosacea, fine lines, wrinkles, acne, and acne scars for a healthier, more vibrant complexion.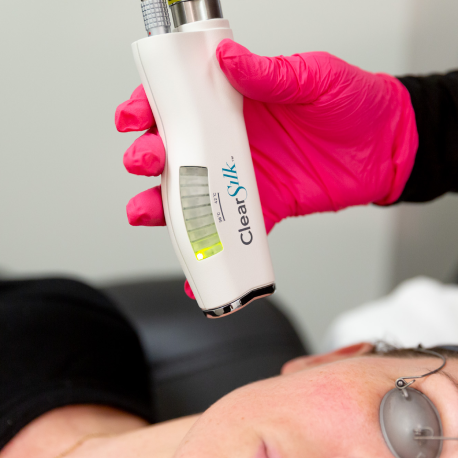 Built-in

Temperature Sensing
Get real-time visual feedback from an internal temperature gauge that accurately measures the skin's temperature between 32-42° C—improving the speed of treatment and optimizing patient comfort.
Visual
Distance Guide
It's easy to maintain an appropriate treatment distance from the skin for even heating with ClearSilk's two visible laser beams that converge into a single point on the skin when the handpiece is held at the correct distance. This ensures the proper focus of the invisible 1064nm treatment beam.
01. Overview
ClearSilk addresses redness, flushing/blushing, fine lines, and overall skin revitalization on any complexion all year round. Many patients choose ClearSilk as a maintenance treatment for healthy skin or to help improve their complexion before a big event.
02. Enhanced Safety Features
ClearSilk's versatile 1064nm NdYAG laser wavelength and integrated handpiece safety features, including the built-in temperature sensing and increased spot sizes, make it a comfortable, effective, and safe choice for patients. Providers also find ClearSilk easy to use and delegate.
Treatable
Areas
ClearSilk treats all complexions anywhere on the face and body.
What It
Treats
ClearSilk treats rosacea, diffuse redness, uneven texture, hyperpigmentation, skin dullness, and many other indications.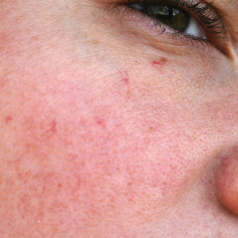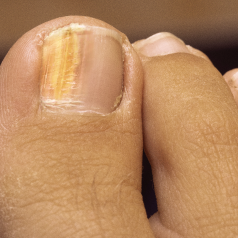 What Patients Expect
The ClearSilk Experience
Known as the "lunchtime facial" for its quick and easy application, patients enjoy ClearSilk year-round to improve skin luminosity, diffuse redness, and revitalize the skin's overall appearance.
Patients often describe the treatment as relaxing and therapeutic as they experience a gentle warming of the skin during the procedure. Results continue to improve with each ClearSilk treatment.
For Physicians
See better results after each ClearSilk treatment by Sciton.
Bring award-winning technology into your practice and discover the difference to your patient satisfaction and ROI.
ClearSilk: The Most Versatile Tool in Your Toolbox
Frequently Asked Questions
Complete
Revitalization
System
About Sciton
Because
Results Matter.
From the beginning, Sciton's founders have shared one unified vision: to build exceptional lasers and light sources to improve people's lives. Our award-winning platforms and treatment brands are designed and built by the sharpest minds in the industry.