What it is
Achieve Dramatic Results with Sciton's Full-Field Skin Resurfacing
Here are some benefits of adding ZoomScan to your practice.
Customize for every skin concern and skin type. Choose the desired level of resurfacing appropriate for your patients' goals to reduce the appearance of deep-set wrinkles, rough texture, and scar tissue.
Deliver well-known treatments on one handpiece. Expand your treatment offerings with Zoomscan's MicroLaserPeel and NanoLaserPeel—light resurfacing options ideal for patients looking to even out skin tone, texture, and color and restore the appearance of healthy, youthful-looking skin.
Adjust for patients' tolerance for downtime. The recovery time for a ZoomScan treatment can range from 1 to 14 days, depending on the skin's condition and the depth of treatment. Clients who opt for the lightest peel may have as little as 24 hours of downtime, while those who choose more aggressive resurfacing may need up to 10 days of recovery.
What sets it apart
ZoomScan decouples coagulation and ablation for a precise application of each modality.  
Other competitive lasers, like CO2, have a fixed ratio of coagulation to ablation, with no way to separate the two. ZoomScan allows providers to dial in the exact response taking into account each patient's tolerance for downtime, their skin concerns, and desired outcomes.
Achieve visible, long-lasting results with ZoomScan
Variable
Spot Size
Select the ideal spot size for treatment—4mm or 6mm—without changing handpieces.
Total Treatment
Tunability
With ZoomScan's high level of customization, there's no need for other full-field ablative lasers in your practice. Separately choose coagulation and ablation with up to 300 microns depth.
Computer-Controlled
Precision
A computer-guided scanner produces the ideal beam pattern for uniform and rapid treatments, consistent results, and enhanced user confidence.
The ZoomScan handpiece delivers a range of popular and well-known treatments.
NanoLaserPeel is the more precise, powerful alternative to a chemical peel. The treatment brightens the complexion, evens skin tone, and reveals a beautiful glow–typically in 30 minutes or less.
MicroLaserPeel eliminates imperfections on the skin's surface to minimize rough texture, large pores, acne, and dark spots, for healthier, more youthful-looking skin. Patients often say their skin went from tired to vibrant with this light resurfacing treatment.
ZoomScan can reach up to 300 microns of ablation per pass, with or without variable depth coagulation. For those patients who want to target the appearance of deep-set wrinkles, rough texture, or scar tissue, deep resurfacing is a highly effective treatment that may delay or eliminate the need for more invasive procedures in the future.
The Science Behind ZoomScan
Technology
Laser Type / Wavelength
Er:YAG 2940 nm
Pulse Duration
100 μs – 50 ms
Dual Mode Pulsing
Ablate / Coagulate
Ablation Depth
0 - 300 μm
Coagulation Depth
0 - 130 μm
LAPG Scan Area
30 x 30 mm
01. Overview
In one versatile handpiece, ZoomScan offers infinite treatment options.
02. Treatment Options
ZoomScan employs a dual-mode Er:YAG laser. From a shallow MicroLaserPeel (up to 50µm of ablation) to deep resurfacing (up to 300µm of ablation per pass, with or without variable depth coagulation), ZoomScan gives providers complete control over specialized outcomes.
03. Effective Results
Precisely dial in the exact tissue effect desired, from pure ablation to pure thermal and every combination in between.
Using a flat-top beam, ZoomScan delivers the right amount of energy to the skin, treating tissue uniformly and safely at an optimum fluence.
Treatable
Areas
ZoomScan treats all skin types on the face and body.
What It Treats
ZoomScan's tunable settings allow providers to address different skin concerns—from the general appearance of skin aging and dullness to resurfacing for deep wrinkles.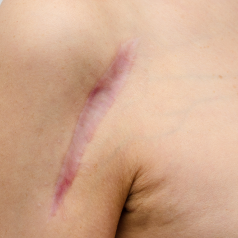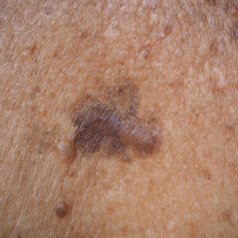 For Physicians
See better results sooner with ZoomScan by Sciton.
Bring award-winning technology into your practice and discover the difference to your patient satisfaction and ROI.
Learn About Sciton's New ProFractional III and ZoomScan Handpieces
5 months post 1 NanoLaserPeel™ treatment
Courtesy of Jason Pozner, MD, FACS
Post 2 treatments
Courtesy of Bruce Freedman, MD
3 months post 1 NanoLaserPeel™ treatment
Photos courtesy of J. David Holcomb, MD
5 months post 1 treatment
Courtesy of Jason Pozner, MD, FACS
Frequently Asked Questions
Complete
Revitalization
System
About Sciton
Because
Results Matter.
From the beginning, Sciton's founders have shared one unified vision—to build exceptional lasers and light sources to improve people's lives. Our award-winning platforms and treatment brands are designed and built by the sharpest minds in the industry.